The core wire is the heart of the wire and ensures an even distribution of the different strands around the core wire. The core prevents the strands from bearing on each other with great force, which makes bending difficult and causes tension in the steel wire rope to become too high.
Materials
---
A core wire can be made of rope, synthetic fiber or steel.
Rope
At first glance, a rope core seems to have beneficial properties. In the past, people were also convinced of this. Nevertheless, caution is needed because a rope core also has many disadvantages when used.
Advantages:
The strands move easily over the tope core when bent, without damaging or wearing out the wires.
No intersections occur between the rope core and the strands, which allows for wear and tear.

Disadvantages:
Becomes thinner over time, causing the strands to come together. This leads to wear, which you can't see from the outside.
With use, the wire rope lubricant is squeezed out of the core. Eventually the core absorbs moisture, resulting in corrosion.
The flexibility of the rope core is quickly lost after use.
Ages and decomposes quickly and burns with heat.
Hard to obtain nowadays.
Synthetic fiber
Synthetic fiber cores are particularly suitable for elevator ropes and the fishing industry. Again, caution is advised: synthetic fiber cores have the same disadvantages as rope cores (except that synthetic fiber is readily available).
Advantages:
A rope with a synthetic fiber core is more elastic than steel and rope.
Does not rot.
More flexible than steel.
Does not absorb moisture, does not rust.

Disadvantages:
Same disadvantages as a rope core, except that a synthetic fiber core is easy to obtain.
Does not increase the breaking load of a wire rope (while a steel core does).
Steel
Compared to rope and synthetic fiber, a steel core has the most advantageous properties.
Advantages:
Provides support and an even distribution of strands.
Not compressible
More abrasion resistant than rope and synthetic fiber.
Provides permanent elastic stretch to the steel wire rope.
Increases resistance to deformation.
Resistant to corrosion: the rope lubricant is not squeezed out of the core when used.
Increases the breaking load of the wire rope.

Disadvantages:
Less flexible than rope or synthetic fiber.
Knowledge articles
Discover the main concerns of steel wire ropes: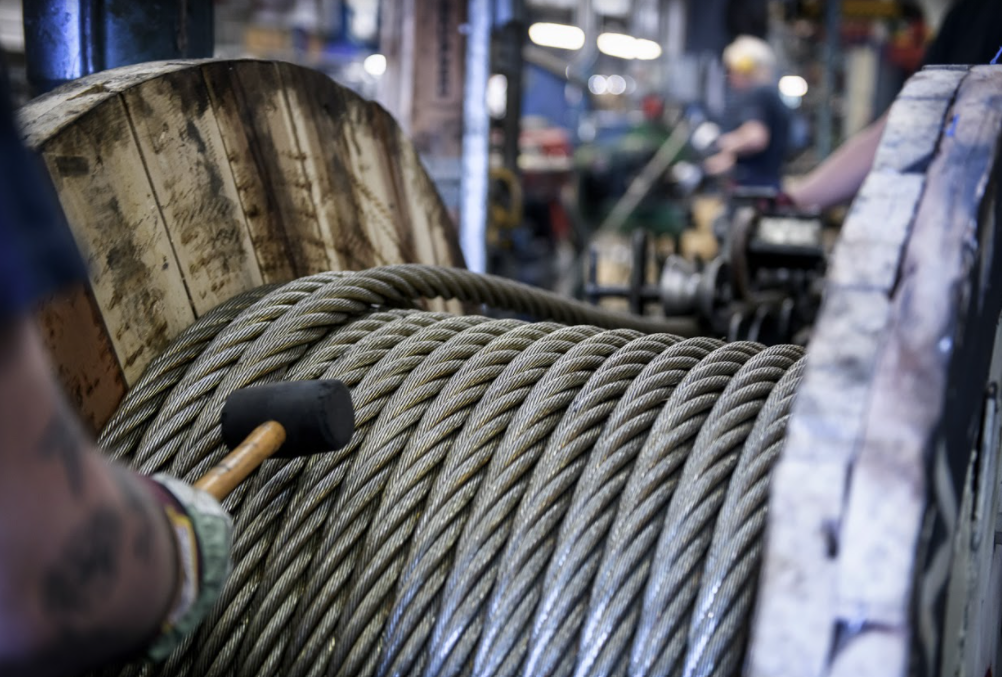 Services
Discover how Mennens can support you: